N. Michael Millman, B.Comm, LLB – Creative Director, Millman Media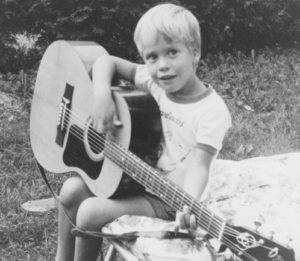 McGill marketing grad and varsity basketball player

UBC Law alum and corporate lawyer turned businessman

Former aspiring Nashville songwriter

Creative marketing strategist and filmmaker

80's actor Robbie Benson look-alike
I'm all these things, but I'm a storyteller at heart. I have a passion for telling clear, concise and compelling stories that engage and activate audiences. 
So how am I and my team uniquely qualified to help you tell your story?
I could tell you about studying Commerce at McGill and running a large manufacturing business and how that gave me invaluable marketing expertise with a focus on delivering measurable results that make business sense. I might explain how my time as a corporate lawyer helped me develop the skills to efficiently produce results that serve me in helping your organization. I would also likely explain how my passion for music and songwriting and my time pitching songs in LA and Nashville has allowed me to hone my persuasive storytelling craft in a way that truly sets Millman Media apart. However, I'd prefer to let these clients sing my praises a little instead.
When not helping clients make their mark, my daydreams usually look like this. I count among my happy places, gigging with my family band and running in the forest with Layla the Labradoodle.
I look forward to the possibility of working with you. Let me know how I can help.